Silence of the Lambs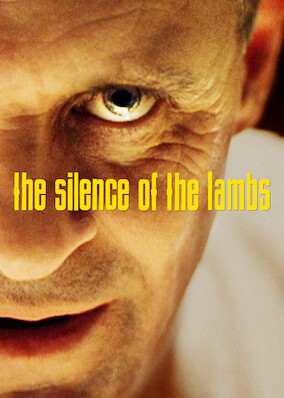 movie
FBI trainee Clarice Starling ventures into a maximum-security asylum to pick the diseased brain of Hannibal Lecter, a psychiatrist turned cannibal.
IMDB Score

8.6 / 10

Netflix Score

4.1 / 5

Released

1991

Runtime

118 min

Rated

100

Directed by

Jonathan Demme
Looking for similar titles to Silence of the Lambs?
Show me
Available in:
Did you know that with a VPN, you can unblock Silence of the Lambs with your current Netflix subscription, even if it's not available in your region? Keep reading to unlock this show and thousands of others without changing your Netflix subscription.
How do I watch Silence of the Lambs on Netflix?
To watch Silence of the Lambs you only need two things - a Netflix subscription and a VPN. That's it! Remember, different VPNs are able to unlock different regional Netflix catalogs and the VPN services below have been picked because they unlock the specific catalogs need to stream Silence of the Lambs. All you need to do is follow the steps below to get your VPN up and running with Netflix:
If you haven't already got one, you'll need to register for a Netflix account – and don't worry about the location, yet, as the VPN handles this later.
Next, it's time to pick a VPN provider. We have listed VPNs below that are able to unblock Silence of the Lambs and other shows not available in your region.
Download the VPN software from the provider's site. This is usually very quick, and you'll just need to follow along with the on-screen instructions.
Now it's time to connect to a server. We have listed the supported countries below each provider. Connect to a server in that country.
Then all you need to do is open Netflix and find Silence of the Lambs or click the button below!
Why You Need a VPN for Netflix
Netflix is bound by the contractual agreements it enters into with content producers and copyright holders. As a result, Netflix must enforce geo-restrictions to ensure that TV shos and movies are only available in the countries where they have been licensed.
For Netflix subscribers, this can be massively infuriating because video content they want to stream is available on Netflix elsewhere – but not in their own country. Luckily, a VPN is a cheap online tool that anyone can leverage to spoof their location.
By connecting to a VPN server in a different country, you pretend to actually live there and can instantly access all of the videos that are usually only available there.
Genres:
Actors: