Please Note!
This title is no longer available on Netflix.
Nativity!
What is StreamCatcher?
Certain shows and films are only available on Netflix in certain countries. But you can still watch them with specific VPN services connected to that country.
We've built a tool that can tell you which VPN you need and where to connect…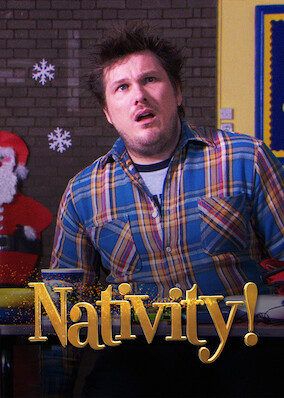 movie
About the Show:
Paul, charged with directing his school's Nativity play, falsely boasts that his ex-girlfriend plans to turn the production into a film.
Looking for similar titles to Nativity!? Click here.
IMDB Score

6.4 / 10

Netflix Score

3.6 / 5

Released

2009

Runtime

105 min

Rated

60

Directed by

Debbie Isitt
How to unblock it:
Here are the servers you can connect to on a VPN to watch it. If you want to watch it in a specific audio, or subtitles, select those from the dropdown and we'll highlight the server you need to connect to in yellow.
Refine your search:
Directed by Debbie Isitt, 2009's Nativity combines a classic Christmas flick with quintessential British humour. Since the movie's successful box office run, there have been three sequels, and Nativity has even been adapted for stage and toured around the country. It's almost Christmas in Coventry, and Paul Maddens has been tasked with directing a primary school nativity play – but he'll need to overcome his "bah humbug" spirit first.
With a VPN, you'll be able to unblock and stream Nativity even if it's not currently available in your region. All it takes is a few clicks – and you won't even need a new Netflix account! Keep reading, and you'll learn how to unblock Nativity as well as thousands of other shows and movies.
Can I stream Nativity on Netflix?
You certainly can! Currently, Nativity is available to Netflix customers with accounts registered in India, Mexico, and the United Kingdom. This means that anyone living outside of these locations won't find Nativity on their Netflix app – unless you use a VPN, of course!
A VPN temporarily assigns you a new IP address to fool sites into thinking you're in India, Mexico, or the UK – when in reality you might be halfway around the world! By doing so, you'll be able to watch Nativity over the holidays without geo-restrictions.
We'd recommend using one of the VPNs mentioned in this article. Once you've got it set up, connect to a server in either India, Mexico, or the United Kingdom. Your Netflix library will update automatically, and you'll be able to search for – and stream – Nativity.
How to watch Nativity on Netflix
You're going to need a Netflix subscription and a VPN if you want to watch Nativity. That's it! And don't worry if you've never used a VPN before – it's incredibly simple to get one setup.
There are hundreds of VPNs available on the market, and they all unblock different regional Netflix catalogs – and not necessarily the one you might need in order to stream Nativity. The three VPN services we've hand-picked for this guide can, however, and we'd recommend sticking to one of them.
So, if you want to watch Nativity, simply follow along with the steps below:
First and foremost, you're going to need a Netflix account. Either use an existing profile or create an account if you don't already have one. Oh, and don't worry about the location – your VPN will take care of this for you.
You'll want to pick a VPN provider, too. The sheer number of VPNs can be a bit overwhelming, so we've highlighted three services that can unblock Nativity – along with a whole host of other movies and TV shows.
Next, download the VPN software. You can do this directly from the VPN provider's website – it only takes a minute or two and is pretty straight-forward. Follow along with the on-screen instructions and log in with your credentials when prompted.
Once you've logged in to your VPN app, you'll be asked to connect to a server – and here's where the magic happens! We've listed the countries each VPN provider can connect to a bit further in the guide – so check out which location will work best for you and hit connect.
Head on over to Netflix, search for Nativity (or click the button below), and you're all done!
Why You Need a VPN to Watch Nativity
It can often feel unfair that a show or movie is available in one location and not another – after all, we all pay the same Netflix subscription, right? Netflix often does not get to decide where content can be streamed, however. The service must abide by agreements made with content producers and copyright holders. So, to make sure that content is only being watched in locations where it's been properly licensed, Netflix employs geo-restrictions.
As frustrating as this is, a VPN is an ideal, low-cost way of bypassing these restrictions and enjoying Netflix libraries from around the world.
When you connect to a VPN server in another country, it "spoofs" your location to fool sites – like Netflix – into thinking you're in that particular country when you're actually in another. As a result, you'll have access to that country's content, including all the shows and films that were previously inaccessible to you.
How to watch Nativity with ExpressVPN
ExpressVPN is a well-known, well-respected VPN provider that has no trouble accessing Netflix libraries from around the world. In fact, ExpressVPN can currently access a whopping 24 regional Netflix catalogues. ExpressVPN also spoils its users for choice when it comes to servers, as you'll be able to take your pick from 94 countries. The VPN is compatible with just about every device and has superb, easy-to-use apps for all platforms, as well as a friendly customer service team on hand 24/7. Best of all, perhaps, is the sheer speed of ExpressVPN – the service is more than capable of supporting HD streaming. Try this lightning-fast service for yourself with a 30-day money-back guarantee.
Once you've installed ExpressVPN, be sure to connect to a server in one of the locations listed below, then open Netflix and pick out Nativity – just in time for the holidays!
Pricing:

From $6.67 - $12.95

Speeds:

Connect to:
How to watch Nativity with NordVPN
Nord is by far one of the most reliable and feature-rich VPNs out there, and you'll be able to access BBC iPlayer, Prime Video and Hulu – if you run out of things to watch on Netflix! All of Nord's 5,400 servers are incredibly fast, meaning you won't spend more time watching a buffering circle than Nativity, and there are 59 worldwide locations to connect to. Regardless of the device you use, you'll be able to install Nord with no problems, and installation only takes a few clicks. Take NordVPN for a trial run before committing to a subscription with a 30-day money-back guarantee!
After Nord has been installed on your device, all you need to do is connect to one of the countries listed below via the NordVPN app, open Netflix, and search for Nativity. Easy-peasy!
Pricing:

From $3.71 - $11.95

Speeds:

Connect to:
How to watch Nativity with PrivateVPN
If you're on a budget, Sweden-based PrivateVPN might just be the VPN for you! PrivateVPN can access a variety of Netflix catalogues and boasts servers in more than 60 locations around the world. The provider's unlimited bandwidth makes marathoning Christmas movies a cinch – with no buffering or low-quality streams to worry about. Expect user-friendly apps, and support for all platforms, too. If you run into issues, you can take them to the VPN's customer service team, manned by actual developers. We'd recommend making use of PrivateVPN's 30-day money-back guarantee – as well as its free trial!
Streaming Nativity is easy with PrivateVPN – you'll simply need to go through installation, sign in to the app, and connect to one of the countries listed below. Refresh Netflix and search for Nativity, and you're ready to go!
Pricing:

From $1.89 - $7.12

Speeds:

Connect to:
About Nativity
Martin Freeman steps into the role of Paul Maddens, a primary school teacher at the St Bernadette Catholic school. As per a yearly, festive tradition, the school goes head to head with a local private school – Oakmoor – to see which institution can put on the most spectacular nativity play.
This year, it's Paul's turn to direct the play. Paul despises Christmas, but his desire to score a win over Oakmoor trumps his dismal outlook in the end. In a bid to impress a teacher from the rival school, Paul claims that his Hollywood exec ex-girlfriend is going to turn the St Bernadette nativity into a fully-fledged film! The lie spirals out of control and reaches the press, and Paul has no choice but to try to make it happen.
With some help from the enthusiastic assistant, Mr. Poppy, and a class full of talented, wacky, and clever kids, Paul commits to making the best nativity either school has ever seen.
FAQs
"accordion" question="What if the VPN doesn't work?" answer="We hand-picked all three VPN services mentioned in this article because of their consistent ability to unblock Netflix – without issues, and with speeds suitable for HD streaming. These VPNs boast expansive networks, servers dotted around the world, and access to numerous Netflix catalogues.
By subscribing to one of these options, you should be able to tune in to shows and movies from anywhere in the world! Mishaps and setbacks happen, though, and if you're having trouble unblocking a specific title, it's a good idea to raise the issue with your VPN's customer service team. They may be able to direct you to a more suitable server, or further troubleshoot the problem.
It's also worth noting that as per EU laws, Netflix is required to show EU users their home library screen even if they're roaming in another country. Unfortunately, this means that it can be difficult to access European servers from within Europe. EU users should have no trouble accessing US content, however, or catalogues from elsewhere in the world."
Genres:
Creators:
Actors: