Please Note!
This title is no longer available on Netflix.
Lost
What is StreamCatcher?
Certain shows and films are only available on Netflix in certain countries. But you can still watch them with specific VPN services connected to that country.
We've built a tool that can tell you which VPN you need and where to connect…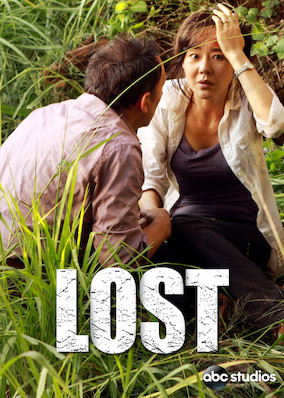 series
About the Show:
After their plane crashes on a deserted island, a diverse group of people must adapt to their new home and contend with the island's enigmatic forces.
Looking for similar titles to Lost? Click here.
IMDB Score

8.3 / 10

Netflix Score

3.8 / 5

Released

2004

Runtime

44 min

Rated

90
How to unblock it:
Here are the servers you can connect to on a VPN to watch it. If you want to watch it in a specific audio, or subtitles, select those from the dropdown and we'll highlight the server you need to connect to in yellow.
Refine your search:
Seasons (Hover for countries):
Critically acclaimed and with an enduring cult following, Lost made its TV debut in 2004. The drama serial ran for 6 years across 6 seasons, and tells the story of a group of survivors after they crash land on an island in the South Pacific Ocean.
The island initially seems uninhabited, but as the survivors explore further, they realize they are not entirely alone. Beasts threaten the group's safety, and they also encounter odd man-made structures before finally meeting with the Others. Throughout its increasingly complex seasons, the survivors endure tests of faith as well as subverted science, and uncover a mystery that extends far beyond their small island.
Regardless of whether you're rewatching the series or tuning in for the first time, you can only catch Lost on Netflix if you live in South Korea. A VPN is necessary to watch Lost if you live elsewhere.
Can I stream Lost on Netflix?
If you live in South Korea, you'll be able to log in to Netflix and watch Lost in just a few clicks. Unfortunately, if you're anywhere else, you're going to need the help of a VPN to bypass geo-restrictions.
How to watch Lost on Netflix
It's easy to set up a VPN – even if you're new to the technology! We've outlined the process below, so simply follow the steps and you won't get "lost".
First, you'll need to create a Netflix account in your native country.
Choose a VPN and subscribe – there are three excellent options below that are ideal for streaming Netflix!
Now it's time to download and install the VPN on the device you want to watch Lost on. This is a straightforward process, so just follow the instructions provided by your VPN and create a log in.
Next, you'll want to find a server. This is where the magic happens – for Lost, we'd recommend connecting to a server in South Korea, where the show is available on Netflix.
Hit connect and click the link below to start streaming Lost!
Why You Need a VPN to Watch Lost
Because Lost is only available to Netflix customers in South Korea, the majority of users will miss out on the chance to watch the series – without a VPN, at least.
It is ultimately down to the copyright holders to decide which countries their content is shown in. There are a number of reasons why they pick and choose rather than making content more widely available: a show may not be as popular in one territory as it is in another, or Netflix might not agree to pay the fee required to broadcast the show in another location. Because of this, you'll find that Netflix libraries across the world can differ immensely.
Warning:
Users from European countries outside of the UK may need to acquire an American subscription to Netflix, as new legislation means that users from within the European Economic Area will only see their registered country's Netflix catalog when accessing other EEA catalogs with a VPN. With an American Netflix subscription, you can access each individual country's Netflix catalog within the EEA – so you can stream your favorite shows, and so much more!
Why we recommend ExpressVPN
ExpressVPN is a well-established and well-trusted name in the VPN market – and for good reason! You'll have your pick of 3,000 servers in 94 countries, as well as lightning-fast speeds and unlimited bandwidth. What's more, your day-to-day browsing will be secured by OpenVPN encryption and a staunch no-logs policy.
You can install Express on any device you own, and share up to 5 simultaneous connections - and Express has no trouble unblocking streaming sites other than Netflix, such as BBC iPlayer, Disney+, Prime Video, Hulu, and more. If you're still uncertain, try Express for yourself with a 30-day money-back guarantee, and enjoy 24/7 customer support if you have any questions.
Pricing:

From $6.67 - $12.95

Speeds:

Connect to:
Why we recommend NordVPN
NordVPN provides excellent value for money, balancing unblocking power with top-notch security, thanks to its OpenVPN encryption and zero-logs policy. NordVPN's servers are scattered across 59 locations, and you'll be able to enjoy HD streaming thanks to unlimited bandwidth.
Windows, Mac, Linux, iOS, and Android users can find a NordVPN app for their device, and there's also Chrome and Firefox browser extensions available. Additionally, you can share your NordVPN subscription with the whole family thanks to 6 simultaneous connections. With NordVPN's 30-day money-back guarantee, you can try these features in your own time, and troubleshoot any issues with an expert team available 24/7.
Pricing:

From $3.71 - $11.95

Speeds:

Connect to:
Why we recommend PrivateVPN
PrivateVPN has 100 servers in key locations across the globe, and they're quick, boasting unlimited speed and bandwidth. As well as Netflix, PrivateVPN successfully unblocks iPlayer, Hulu, and Disney+, and with 6 simultaneous connections, you can secure any device in your household.
Opting for OpenVPN encryption, PrivateVPN is a secure service that, thanks to being based in Sweden, can ensure your data isn't snooped on by third-parties. Help is at hand 24/7 via live chat, and PrivateVPN also offers a 30-day money-back guarantee that'll let you put the provider through its paces.
About Lost
Famously, Lost begins its story with a plane crash onto a small island in the South Pacific Ocean. Those who survive begin to explore their new home and elect Jack Shephard as their leader.
It quickly becomes apparent that surviving the crash was only the first of their trials, however, as the island is beset by odd entities; creatures, signs of habitation, and an entirely separate group of people known as the "Others". In its six seasons, Lost explores the tension between these groups, and the stories of the survivors are unraveled in cryptic flashbacks.
Lost gained critical acclaim for its elaborate twists and turns and the introduction of supernatural and sci-fi elements. It all begins when the survivors uncover a monumental secret on the island – evidence of a scientific research project that had once been based there.
FAQs
If you want to know more, check out this quick FAQ section before using our search bar to find more in-depth articles, guides, and reviews.
Genres:
Creators:
Actors: