Please Note!
This title is no longer available on Netflix.
Parks and Recreation
What is StreamCatcher?
Certain shows and films are only available on Netflix in certain countries. But you can still watch them with specific VPN services connected to that country.
We've built a tool that can tell you which VPN you need and where to connect…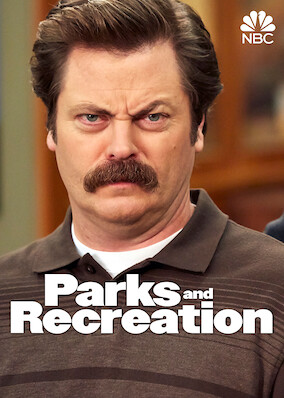 series
About the Show:
In this droll comedy, an employee with a rural Parks and Recreation department is full of energy and good ideas but bogged down by bureaucracy.
Looking for similar titles to Parks and Recreation? Click here.
IMDB Score

8.6 / 10

Netflix Score

4.2 / 5

Released

2009

Runtime

22 min

Rated

70
How to unblock it:
Here are the servers you can connect to on a VPN to watch it. If you want to watch it in a specific audio, or subtitles, select those from the dropdown and we'll highlight the server you need to connect to in yellow.
Refine your search:
Seasons (Hover for countries):
A hilarious mockumentary chronicling the professional and personal lives of a local government department in Pawnee, Indiana. Launching the careers of A-list celebrities Chris Pratt and Aziz Ansari, Parks and Recreations ensemble cast brings together an outstanding comedy ensemble, led by former Saturday Night Live star, Amy Poehler. A one-woman force for good in an otherwise apathetic city council, Poehler's unswervingly optimistic Leslie Knope battles bureaucracy, disinterest, and incompetence in her quest to make Pawnee the greatest city in America
Initially conceived as a spin-off to the American office, Parks and Recreation ran for a delightful seven seasons concluding in 2015, and all are now available to stream on Netflix (if you live in the US.)
How to watch Parks and Recreation on Netflix
As long as you're in the US, you can watch Parks and Recreation on Netflix. For the rest of the world, you'll need one of our recommended VPNs to unblock the escapades in Pawnee City Hall.
Firstly, sign up to Netflix.
Next, you'll need to choose a VPN from our list of recommended providers for unblocking Netflix, below.
Download and install the VPN software from your chosen provider's website. They're all very straightforward and come with a comprehensive list of instructions.
Log in and find a server in the US.
Hit connect and then click the button below to start streaming!
Finally, you are ready to go, just restart Netflix, and start streaming.
Why isn't Parks and Recreation available everywhere?
Movie and TV studios are keen to keep a tight grip on where people have access to their content, and charge Netflix for the rights to distribute this content to you. Because of this Netflix are less likely to buy the rights to distribute films and TV shows in countries where audiences are less likely to watch.
On top of this, Copyright holders will often sell the rights to other streaming services, meaning that the only way to watch Parks and Recreation, without subscribing to multiple streaming platforms, is to use a VPN.
About Parks and Recreation
When her man-child boyfriend injures himself on an unsightly construction site, Anne Perkins heads to a city hall council meeting to demand something is done. Enter Leslie Knope, who, as her optimistic nature gets the best of her, agrees to turn the site into a park.
The show follows Leslie's frequently thwarted attempts over the following years, to keep her promise to Anne, as the pair, along with the help of some of the best comedy personalities in recent years, do everything they can to improve the lives of the indifferent and ungrateful residents of Pawnee.
Driven by Leslie's force of will and an unerring positivity, the show sees the Parks and Recreation department tackle government shutdowns, lawsuits, budget cuts, and Mayoral campaigns. Each season goes from strength to strength, and all are now available to watch in their entirety on Netflix.
FAQs
Genres:
Creators:
Actors: