Please Note!
This title is no longer available on Netflix.
Twin Peaks
What is StreamCatcher?
Certain shows and films are only available on Netflix in certain countries. But you can still watch them with specific VPN services connected to that country.
We've built a tool that can tell you which VPN you need and where to connect…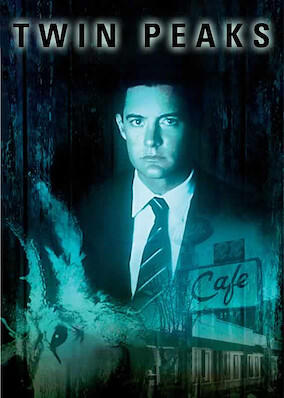 series
About the Show:
'Who killed Laura Palmer?' is the question on everyone's lips in a secretive small town, but as an eccentric FBI agent learns, the answer isn't easy.
Looking for similar titles to Twin Peaks? Click here.
IMDB Score

8.8 / 10

Netflix Score

4 / 5

Released

1990

Runtime

47 min

Rated

100
How to unblock it:
Here are the servers you can connect to on a VPN to watch it. If you want to watch it in a specific audio, or subtitles, select those from the dropdown and we'll highlight the server you need to connect to in yellow.
Refine your search:
Seasons (Available in all countries):
S1 (8 episodes)
S2 (22 episodes)
Twin Peaks is an American paranormal mystery drama created by Mark Frost and David Lynch. The surreal TV series tells the story of a small logging town in America, where FBI agent Dale Cooper, played by Kyle MacLachlan, must solve the crime of Laura Palmer's murder. The strange and eerie TV show quickly gained a cult following and has often been named the greatest TV show ever made. It is a must-watch for anyone with a penchant for psychological, suspense-driven narratives and the occult.
Can I stream Twin Peaks on Netflix?
Yes. Although Twin Peaks is only currently available on the US Netflix catalog of titles, anybody can use a VPN to quickly alter their IP address to make it appear like they are in America. As a result, you can easily unblock Twin Peaks to watch the entire show.
To do so, simply pick one of the VPNs recommended in this article and connect to a server in the US. As soon as the VPN connection is established, your Netflix library will automatically update and you can stream Twin Peaks seasons one, two, and three.
How to watch Twin Peaks on Netflix
All of the VPNs recommended in this article have custom VPN apps that can be installed on laptops, desktop computers, tablets, and mobile devices. As a result, you can easily set up those VPNs to unblock more Netflix. Follow the steps below to quickly and easily unblock Twin Peaks:
Pay for a Netflix subscription in your home country.
Subscribe to the VPN service that best suits your needs (we've listed three outstanding providers below so be sure to check them out).
Download the VPN software and install it on your Netflix-ready device.
Choose a VPN server in the USA – where Netflix is currently showing Twin Peaks and click connect.
Hit connect and click the link below to stream Twin Peaks!
Why You Need a VPN to Watch Twin Peaks
Licensing agreements and contractual arrangements prevent Netflix from broadcasting all TV shows and movies in every country around the world. This is why Netflix catalogs vary (sometimes massively) from region to region.
A VPN allows you to conceal your real IP address from Netflix's servers. By connecting to a server in the US, you gain an American IP address and Netflix is fooled into believing that you are a regular US resident. As a result, your Netflix catalog will automatically update and Twin Peaks will become available. 
How to watch Twin Peaks with ExpressVPN
ExpressVPN is a provider that is often recommended for being the best VPN in the world. It is a zero-logs provider based in the British Virgin Islands that will give you instant access to 24 different Netflix catalogs – including the USA for streaming Twin Peaks. ExpressVPN has apps for all platforms that are extremely easy to use. This makes it perfect for beginners who want to stream exclusive Netflix content on an international catalog. ExpressVPN allows subscribers to use the VPN on up to 5 devices at the same time; ideal for streaming Twin Peaks both at home or on public WiFi (perhaps while on vacation in a hotel, for example).  This VPN also has live chat support 24/7. A superb VPN that we strongly recommend you trial using its 30-day money-back guarantee. 
Pricing:

From $6.67 - $12.95

Speeds:

Connect to:
How to watch Twin Peaks with NordVPN
NordVPN is a reliable VPN provider based in Panama. It is perfectly suited to unblocking Netflix content from all over the world because it provides access to 14 different Netflix catalogs – including the USA for streaming Twin Peaks. NordVPN is pretty cheap, it has a lot of advanced features, and it is extremely versatile. It provides superb speeds for streaming in HD without buffering (though it isn't as fast as our number 1 option, ExpressVPN). We enjoy using this VPN to access not just Netflix – but a large choice of international streaming services. Overall, a superb all-rounder that will easily let you watch Twin Peaks or any other Netflix show you are interested in. You can test it using its 30-day money-back guarantee.
Pricing:

From $3.71 - $11.95

Speeds:

Connect to:
How to watch Twin Peaks with PrivateVPN
PrivateVPN is a trusted service provider from Sweden. It is a highly praised VPN service that large numbers of users come back to year after year.  It is a low-cost service that has proven to be popular due to its large feature set. It is a no-log VPN with apps for all platforms, and it is one of the few VPNs that can unblock a wide selection of international Netflix catalogs. This makes it perfect for streaming Twin Peaks– or any other exclusive content showing on Netflix around the world. Considering the low cost, this VPN provides fantastic speeds for streaming in HD. And, it lets subscribers use the VPN on up to 6 devices simultaneously. A fantastic budget-friendly VPN that is well worth comparing to our other recommendations using its 30-day money-back guarantee.
Pricing:

From $1.89 - $7.12

Speeds:

Connect to:
About Twin Peaks
Twin Peaks has always had a strange place in my heart. The show first aired when I was a child, and even then I was fascinated. My mother would put me to bed and I would sneak out to watch it from behind the sofa – terrified by the intro music alone – due to what I had seen in previous weeks (before I was caught whimpering and inevitably put back to bed to have nightmares about Bob).
At its core, the show is a murder mystery involving the death of a local schoolgirl who washes up on the foreshore of a local beach. The FBI are drafted in and must attempt to uncover who the murderer is.
Unfortunately, the case is not cut and dry because there is an unknown, paranormal force at play. Dale Cooper, played by Kyle MacLachlan, is visited in dreams, and must call on ancient Tibetan techniques to follow an always confusing trail of breadcrumbs (and fingernail letters) to a brothel – and a cabin in the woods – where he will inch ever closer to catching the killer.
Originally aired in 1990, the cult show was eventually cut halfway through season 2. However, it returned in 2017 after a 20-year hiatus for a final season – which adds a whole new level of mystery to this incredible TV classic. 
FAQs
Genres:
Creators:
Actors: