Please Note!
This title is no longer available on Netflix.
The West Wing
What is StreamCatcher?
Certain shows and films are only available on Netflix in certain countries. But you can still watch them with specific VPN services connected to that country.
We've built a tool that can tell you which VPN you need and where to connect…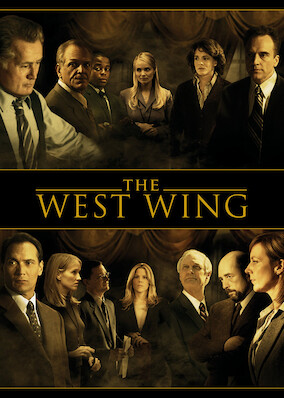 series
About the Show:
This powerful political epic chronicles the triumphs and travails of White House senior staff under the administration of President Josiah Bartlet.
Looking for similar titles to The West Wing? Click here.
IMDB Score

8.8 / 10

Netflix Score

4.2 / 5

Released

1999

Runtime

44 min

Rated

90
How to unblock it:
Here are the servers you can connect to on a VPN to watch it. If you want to watch it in a specific audio, or subtitles, select those from the dropdown and we'll highlight the server you need to connect to in yellow.
Refine your search:
Seasons (Hover for countries):
Running from 1999 to 2006, the West Wing invites viewers into the Oval Office for six seasons of political intrigue. Josiah Bartlet assumes the mantle of President of the United States after a surprise victory, heading the Democratic party as they find their feet in the White House.
Bartlet's team must navigate the murky waters of legislation and lawmaking, and later seasons see storylines pivot around terrorism and the trials of the campaign trail. Eventually, Bartlet's term in office draws to a close, and the ailing president must decide what legacy he will leave – whilst candidates vie ruthlessly for his position.
The West Wing is available on Netflix for US viewers. Unfortunately, this means that if you live outside the states, you'll need a VPN to bypass these pesky geo-restrictions and tune into the series.
Can I stream The West Wing on Netflix?
You'll be able to stream The West Wing on Netflix if you live in the United States. Citizens in other countries won't find the show on their version of Netflix – but don't despair! With a VPN, you can "spoof" your location and access Netflix's US library, where you'll be able to watch The West Wing in a few clicks.
How to watch The West Wing on Netflix
Setting up a VPN is quick and easy, even if you've never used one before. Simply follow along with our step-by-step guide, and you'll be ready to stream in no time.
If you don't already have a Netflix account that's registered in your native country, you'll need to make one.
Next, decide which VPN you'd like to subscribe to – we've highlighted three options below that are great picks for streaming in HD without buffering interruptions, so be sure to check them out!
Once you've subscribed to a VPN, you'll need to install the software onto your device. This only takes a minute or two, so follow along with the on-screen instructions and make a note of your login information.
Now it's time to select a VPN server. You'll want to connect to a location that'll allow you to watch The West Wing on Netflix – so, any server in the United States is ideal.
Hit connect and then click the button below to start streaming The West Wing
Why do you need a VPN to Watch The West Wing?
With The West Wing only accessible in the United States, Netflix customers outside of the country won't be able to watch the show unless they have a VPN.
You might wonder why The West Wing is only available to such a small portion of the population - ultimately, it comes down to territorial licensing. If a show is particularly popular in one country, then it makes sense for Netflix to buy the rights to stream it there! If interest is low, then Netflix may not think it worthwhile to vie for the rights. With The West Wing being particularly successful in the states, it follows that Netflix would purchase the rights to broadcast the series across America.
About The West Wing
The West Wing dives into the story of Josiah Bartlet, a surprise winner of the Democratic Party nomination who went on to become President of the United States. Getting elected, however, is only the beginning of his story.
Bartlet and his administration team must not only deal with the complex inner-world of American politics, but the traumas and scandals that affect individual members of the team. Despite this, Bartlet battles with legislators, allegations of criminal conduct, and a pressing decision of whether or not to run for a second term.
Thanks to its grounding in real-world politics, The West Wing has become one of the most-watched and most popular shows in US history. It's easy to see why; The West Wing manages to take the polarizing (and often stuffy) topic of politics and present it accessibly, emphasizing the human story behind the laws, scandals, and election cycles.
FAQs
Genres:
Creators:
Actors: