Please Note!
This title is no longer available on Netflix.
Hugo
What is StreamCatcher?
Certain shows and films are only available on Netflix in certain countries. But you can still watch them with specific VPN services connected to that country.
We've built a tool that can tell you which VPN you need and where to connect…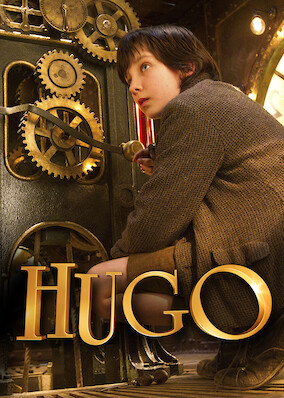 movie
About the Show:
A 12-year-old orphan takes up residence behind the walls of a Parisian train station, where he meets a girl who holds the key to his destiny.
Looking for similar titles to Hugo? Click here.
IMDB Score

7.5 / 10

Netflix Score

3.8 / 5

Released

2011

Runtime

126 min

Rated

60

Directed by

Martin Scorsese
How to unblock it:
Here are the servers you can connect to on a VPN to watch it. If you want to watch it in a specific audio, or subtitles, select those from the dropdown and we'll highlight the server you need to connect to in yellow.
Refine your search:
Hugo made its theatrical debut over the 2011 Thanksgiving weekend, and was director Martin Scorseses's first 3D film. Asa Butterfield takes the lead as Hugo, and Ben Kingsley, Sacha Baron Cohen, and Jude Law join him in a star-studded cast.
Hugo lives alone in Paris' Gare Montparnasse railway station after the death of his father, who built automatons, leaving one behind in need of repair. Hugo takes it upon himself to fix the machine. However, a key is needed to unlock the automaton, and Hugo delves into a mystery that takes him through the Parisian 1930s and the life of filmmaker and inventor George Melies.
Unfortunately, film buffs in the UK will miss out on the chance to watch Hugo on Netflix. If you're a UK resident, or live anywhere else other than the handful of countries where the film is available, you'll need a VPN to bypass geo-restrictions.
Can I stream Hugo on Netflix?
The 12 countries listed above will have no trouble finding Hugo in their Netflix libraries. If you'd like to check out Hugo from outside of the territories, then a VPN is the perfect tool for the job. A VPN grants you access to content that would ordinarily have been inaccessible by "spoofing" your location – you'll be able to watch Hugo without restrictions!
How to watch Hugo on Netflix
A VPN only takes a few moments to set up, and our recommendations are especially user-friendly! Simply follow the steps outlined below – and make sure you have the popcorn ready.
You'll first need to register for a Netflix account in your native country if you haven't already done so.
Next, it's time to pick a VPN provider. There are hundreds of options on the market and it can seem daunting – but when it comes to Netflix, we've highlighted three of the best VPN options below.
Head on over to the VPN's website and download and install the software compatible with your device. This usually only takes a minute or two, so follow along with the on-screen instructions.
Now, you'll need to select a VPN server. This will determine which Netflix library you unlock, so we'd recommend choosing a server in the United States.
Hit connect and click the link below to to stream Hugo!
Why You Need a VPN to Watch Hugo
If you think "movies", you think "Netflix" – so why doesn't it include Hugo in all of its regional libraries?
Unfortunately, the decision is largely out of Netflix's hands. Copyright holders decide which countries their content can, and cannot, be shown in – and there are a lot of reasons why they might exclude certain locations. Usually, copyright holders want to protect licensing agreements already in place. Netflix may not be interested in pursuing the rights to distribute a film in a country where demand is low.
Why we recommend ExpressVPN
ExpressVPN leads the pack when it comes to a speedy service that can handle HD streaming. There are 3,000 servers in 94 locations to choose from, and they all boast unlimited bandwidth. So, whether you want to stream, game online, or download files, Express has you covered.
OpenVPN encryption paired with an audited no-logs policy ensures your day-to-day browsing is secure, and Express can successfully unblock just about any streaming service that you can think of! With 5 simultaneous connections, the whole family can enjoy content from across the globe. Express is compatible with Mac, Windows, Android, iOS, and Linux devices, and you can trial the service for yourself with a 30-day money-back guarantee. What's more, an expert team is on hand 24/7 to field any questions.
Pricing:

From $6.67 - $12.95

Speeds:

Connect to:

United States
Canada
Germany
Sweden
Netherlands
India
Why we recommend NordVPN
NordVPN is a well-established name in the VPN market, and doesn't take any chances with your identifiable information. Strong OpenVPN encryption keeps you safe at home or when using public WiFi, and Nord's zero-logs policy has been independently audited, too. So, regardless of which of Nord's 5,400+ servers you connect to, you can rest assured that it's secure.
In addition to Netflix, Nord comfortably unblocks BBC iPlayer, Prime Video, and hulu, and offers up to 6 simultaneous connections at any one time. Nord is also compatible with most devices, and Chrome and Firefox browser extensions are also available. Customer service is available around the clock and 7 days a week, and a 30-day money-back guarantee means you can take Nord for a test drive before subscribing.
Pricing:

From $3.71 - $11.95

Speeds:

Connect to:

United States
Canada
Germany
Netherlands
India
Why we recommend PrivateVPN
PrivateVPN is a Swedish-based VPN that might be a smaller provider, but is growing quickly! It offers 100 Tier 1 servers across 60 key locations, and speeds that rival even the most premium of competitors. All in all, you won't have trouble streaming content from Netflix, BBC iPlayer, hulu or Disney+.
You can share your subscription on up to 6 devices, and PrivateVPN has compatible apps for Windows, Mac, iOS, Android, and Linux devices – as well as routers. Military-grade OpenVPN encryption keeps you secure when streaming, and a zero-logs policy keeps your data nice and private. For any queries, get in touch with PrivateVPN's excellent customer service team, and test its features for yourself with a 30-day money-back guarantee.
Pricing:

From $1.89 - $7.12

Speeds:

Connect to:

United States
Canada
Germany
Sweden
Netherlands
About Hugo
Directed by Martin Scorsese and adapted by John Logan, Hugo brings the 2007 novel by Brian Selznick, The Invention of Hugo Cabret, to the big screen.
Hugo's father, a widowed clockmaker and museum worker, discovers a hulking mechanism known as an automation. Together, he and Hugo attempt to repair it. However, Hugo is swept away from this quaint existence when his father dies and he is passed into the care of an alcoholic uncle, Claude. Claude works at the Gare Montparnasse railway station and duly goes missing one day. Hugo continues his work in the station, fearful that he will once again be uprooted if anyone finds out about his uncle's death. He also continues his and his father's quest to repair the automaton – but a key is missing, and the machine won't open without it.
Hugo was well received by the industry at large, scooping 5 Academy Awards, 2 BAFTAs, and three Golden Globe nominations – Martin Scorsese won his third Golden Globe Award for Best Director, thanks to his work on Hugo.
FAQs
Genres:
Creators:
Actors: