Please Note!
This title is no longer available on Netflix.
Marvel's Agents of S.H.I.E.L.D.
What is StreamCatcher?
Certain shows and films are only available on Netflix in certain countries. But you can still watch them with specific VPN services connected to that country.
We've built a tool that can tell you which VPN you need and where to connect…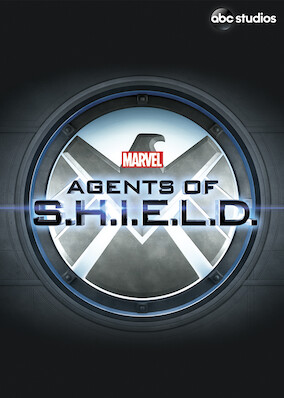 series
About the Show:
Agent Phil Coulson, seen in action in Marvel's The Avengers, assembles a team of top S.H.I.E.L.D. agents to investigate bizarre threats.
Looking for similar titles to Marvel's Agents of S.H.I.E.L.D.? Click here.
IMDB Score

7.5 / 10

Netflix Score

4.4 / 5

Released

2013

Runtime

45 min

Rated

70
How to unblock it:
Here are the servers you can connect to on a VPN to watch it. If you want to watch it in a specific audio, or subtitles, select those from the dropdown and we'll highlight the server you need to connect to in yellow.
Refine your search:
Seasons (Available in all countries):
S1 (22 episodes)
S2 (22 episodes)
S3 (22 episodes)
S4 (22 episodes)
S5 (22 episodes)
S6 (13 episodes)
S7 (13 episodes)
Agents of S.H.I.E.L.D took to screens in 2013 and ran for a whopping seven seasons, ending in 2020 after 136 episodes. Created by Joss Whedon, the TV series was initially developed after the release of the 2012 blockbuster, The Avengers.
Phil Coulson, a familiar S.H.I.E.L.D agent, is tasked with recruiting new members as more and more events and odd cases demand the organization's attention. Coulson and his small team must tackle Hydra, extraterrestrials, and even time travel – as well as the fallout from a number of mainline Marvel films!
Currently, Agents of S.H.I.E.L.D can be streamed in five countries. This means that, unfortunately, a lot of Netflix users around the world will miss out on the chance to check out the series – unless you have a VPN!
Can I stream Marvel's Agents of S.H.I.E.L.D. on Netflix?
If you live in Portugal, South Korea, Spain, Singapore, or the United States, you'll be able to check out Agents of S.H.I.E.L.D without a VPN – congratulations! For everyone else, a VPN is a necessary piece of kit. With one, you can fool Netflix into thinking you're located in a country where Agents of S.H.I.E.L.D is available, and stream to your heart's content.
How to watch Marvel's Agents of S.H.I.E.L.D. on Netflix
It's easy to install a VPN, regardless of which device you're using, and we've made a step-by-step guide to help you through the process. Simply follow along, and you'll be set up in a few minutes.
First thing's first, sign up for a Netflix account – don't worry about location-hopping yet, as that's the VPN's job.
You'll also need to decide which VPN to use; we've suggested three of the best below that'll give you a smooth, buffer-free streaming experience.
Head over to the provider's website and download the VPN app.
Find a server in a country where S.H.I.E.L.D. is available.
Hit connect and click the button below to watch this epic Marvel series.
Why You Need a VPN to Watch Marvel's Agents of S.H.I.E.L.D.
If you live in the UK and want to check out Agents of S.H.I.E.L.D on Netflix, you might think it's terribly unfair that you're not able to – after all, doesn't Marvel have a global fanbase?
That might be so, but Netflix has to play smart when it comes to licensing content. If a show or film is particularly popular in one region, it makes sense to acquire the rights to distribute it there, but Netflix will be less inclined to do so if there isn't as much of a demand for the content. Additionally, it's also possible that Netflix was outbid when attempting to gain the rights to a certain piece of content. Ultimately, it's down to the copyright holder.
WARNING:
If you live in Europe you may struggle to unlock regional content from other European Countries. Recent changes in legislation mean that EU users will only be able to access non-EU libraries. This means that users in Europe should connect to servers outside of the EU where possible.
Why we recommend ExpressVPN
ExpressVPN regularly sets the benchmark for most modern VPNs, championing incredibly fast speeds as well as sturdy encryption measures. With Express, you'll have access to 3,000 lightning-fast servers as well as OpenVPN encryption, and its no-logs policy has been audited to further prove its security.
Mac, Windows, Android, iOS, and Linux users can install Express on their devices, and the provider offers up to 5 simultaneous connections. You'll be hard-pressed to find a streaming service that Express can't unblock, and if you do, 24/7 customer support is available to chat with. We'd definitely recommend checking out Express, and a 30-day money-back guarantee gives you plenty of opportunity to do so!
Pricing:

From $6.67 - $12.95

Speeds:

Connect to:
Why we recommend NordVPN
All of NordVPN's 5,400+ servers offer unlimited bandwidth and seamless HD streaming – and you'll be able to access BBC iPlayer, Prime Video, and Hulu as well as Netflix. What's more, NordVPN allows up to 6 simultaneous connections, and is compatible with most apps and devices.
Independent auditors have approved NordVPN's no-logs policy, and the provider employs strong OpenVPN encryption to ensure that your day-to-day browsing remains secure and private. For any questions or concerns, an expert team is just a click away at any time of the day, and NordVPN's 30-day money-back guarantee presents ample time to take its features for a spin.
Pricing:

From $3.29 - $11.95

Speeds:

Connect to:
Why we recommend PrivateVPN
PrivateVPN has a network of 100 Tier 1 servers in 60 locations across the globe, and they're incredibly fast – able to hold their own when compared to other premium names in the VPN market. PrivateVPN can easily unblock BBC iPlayer, Hulu, and Disney+, and unlimited bandwidth makes buffering a thing of the past.
Regardless of which device you use, PrivateVPN offers OpenVPN encryption and 6 simultaneous connections – and you'll even be able to install the service on your router if it's compatible. Check it out for yourself with a 30-day money-back guarantee, or pick the brains of PrivateVPN's excellent customer service team via live chat.
Pricing:

From $2.49 - $12.00

Speeds:

Connect to:
About Marvel's Agents of S.H.I.E.L.D.
Marvel fans will be more than familiar with the S.H.I.E.L.D – whether from the comics or blockbuster films – a shadowy spy organization dedicated to keeping the peace. However, this is easier said than done when superheroes and their villainous counterparts are on the loose.
Following the theatrical release of The Avengers in 2012, S.H.I.E.L.D was created to expand the Marvel Cinematic Universe and tie-in with the movies, and tells the story of those secret agents who work alongside the heroes.
Phil Coulson takes center stage, and he and his new team face-off against countless threats to their own safety and that of the world at large. S.H.I.E.L.D encounters "The Clairvoyant", suffers Hydra infiltration, and even falls apart – but Coulson pieces the organization back together, and returns to the field. Later in the series, the stakes are raised even higher when the S.H.I.E.L.D agents travel through time and are tasked with saving what little remains of the human species.
FAQs
Genres:
Creators:
Actors: