Please Note!
This title is no longer available on Netflix.
Power
What is StreamCatcher?
Certain shows and films are only available on Netflix in certain countries. But you can still watch them with specific VPN services connected to that country.
We've built a tool that can tell you which VPN you need and where to connect…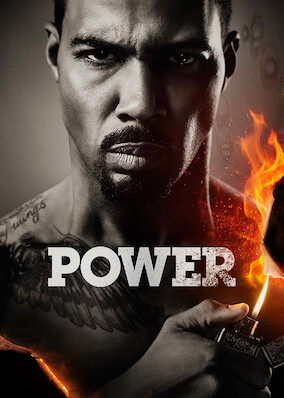 series
About the Show:
In this absorbing crime drama, a successful and well-liked nightclub owner moonlights as a drug dealer to New York City's A-list users.
Looking for similar titles to Power? Click here.
IMDB Score

7.1 / 10

Netflix Score

3.9 / 5

Released

2015

Runtime

25 min

Rated

Parental guidance suggested.
How to unblock it:
Here are the servers you can connect to on a VPN to watch it. If you want to watch it in a specific audio, or subtitles, select those from the dropdown and we'll highlight the server you need to connect to in yellow.
Refine your search:
Seasons (Available in all countries):
S1 (8 episodes)
S2 (10 episodes)
S3 (10 episodes)
S4 (10 episodes)
S5 (10 episodes)
S6 (15 episodes)
Power is an American crime drama series originally produced for the Starz network with funding from hip-hop artist 50 Cent. The show aired from 2014 until 2020 and it gained a superb reputation because of its fast-paced and action-packed narrative. For those who have heard about the American show's success, but have yet to see it, there is more than enough reason to turn on a VPN. The show is about a wealthy New York club owner who spends his time straddling the fine line between legitimate business owner and drug kingpin. He wants to go legit, but his notoriety within the city's underground network makes it incredibly hard. The sex-fueled show is perfect for anybody looking for a racy and action-packed drama that is good for those late-night Netflix sessions. 
Can I stream Power on Netflix?
Yes! Power is currently available on UK Netflix, which means you can easily watch the show if you want to. That does, however, mean that you will need to use a VPN to get a UK IP address. The good news is that, once you have, the show will appear in your catalog so that you can watch it. As is always the case when trying to unblock international Netflix catalogs, this does mean that you will need to be careful about which VPN you choose.
Not all VPNs provide access to servers that work with Netflix and not every VPN unblocks the UK catalog specifically. Luckily for you, we have done all the hard work for you by pinpointing the best VPNs for streaming Power in this guide. That means you can get the right service and get to streaming Power for free on your existing Netflix subscription.
How to watch Power on Netflix
Using a VPN to unblock more content on Netflix is actually extremely easy. Netflix's service is designed to update the library of available titles depending on where you are. If you go on vacation to New York, your Netflix library will automatically update when you login, and you will see all the content that is available in the USA. 
By connecting to a server in England, you can make use of a British IP address. As a result, your Netflix library will update to include Power. The only real catch is that you must pick a VPN that has a UK server that works with Netflix. The good news is that we have already found those for you. That means that you can follow the steps below to start streaming Power right away.
Make sure you have a valid Netflix account because you will need one to unblock Power with a VPN
Choose a VPN service – we've given you a few options that all work to unblock Power, so you can pick the service that you prefer.
Download and install the VPN app – our recommendations have apps for tablets, laptops, desktop PCs, Android TVs, etc, so you can stream Netflix how you prefer. 
Connect to a server in a country where Power is currently available.
Hit the button below to be taken straight to Power on Netflix. Now grab the popcorn, sit back, and relax!
Why You Need a VPN to stream Power
Netflix enters into a huge number of contracts with content providers and copyright holders. Those deals restrict where Netflix is legally permitted to show their content. If a show's producer has made a deal to license their show to a competing streaming platform, they will only enter into a contract with Netflix to broadcast it elsewhere. In the case of Power, Netflix has purchased the rights to broadcast the show in the United Kingdom only.
Knowing that the show you want to stream is on Netflix, but not where you live, can be extremely annoying. Sadly, that is just how the entertainment industry works, and the contracts that Netflix signs are binding. As a result, the only way for you to stream Power is to pretend to be in the UK. Luckily that is actually very easy – thanks to a VPN.
A VPN service allows you to get an IP address in a different country. By connecting to a server in the UK, you can stream any of the shows that are currently available on the British Netflix catalog. Not every VPN works with Netflix, because the streaming giant works hard to block VPNs. As a result, you must take care only to subscribe to recommended VPNs. The good news is that all of the services on this page are known to provide access to Netflix UK, so you can pick any one of them and it will work to unblock Power. 
WARNING: IF YOU LIVE IN EUROPE YOU MAY STRUGGLE TO UNLOCK REGIONAL CONTENT FROM OTHER EUROPEAN COUNTRIES.
Changes in legislation mean that EU users may only be able to access non-EU libraries (US, Japan). This means that users in Europe should connect to servers outside of the EU wherever possible.
How to watch Power with ExpressVPN
ExpressVPN is a well-known and highly-praised VPN that can unblock a total of 24 regional Netflix libraries. This includes the UK to stream Power. The service offers intuitive apps for all platforms and devices, and an expert customer service team is only a click away and available 24/7. What's more, ExpressVPN is lightning-fast, which means you won't have any trouble streaming in HD. You can put it to the test with a 30-day money-back guarantee, too!
After installing ExpressVPN and logging into the app, you'll simply need to connect to the UK, search for Power, and enjoy!
Pricing:

From $6.67 - $12.95

Speeds:

Connect to:
How to watch Power with NordVPN
NordVPN can unblock all the most popular streaming services, including Netflix, BBC iPlayer, Prime Video, and hulu – so you'll never run out of box sets to binge! Geo-restrictions don't stand a chance against NordVPN's 5,400 servers dotted across the globe in 59 locations, and all of these servers are lightning-fast, which is perfect for streaming. NordVPN is compatible with just about every device out there, and its apps are easy to install in just a few clicks. You can also take NordVPN for a trial run before committing to a subscription thanks to its 30-day money-back guarantee. Best of all, it has servers in the UK that work to stream Power. 
Once you've installed Nord, checking out Power is as easy as connecting to one of the countries listed below, logging into Netflix, and searching for the movie!
Pricing:

From $3.71 - $11.95

Speeds:

Connect to:
How to watch Power with PrivateVPN
PrivateVPN is a superb provider for those on a budget – but don't worry, the service doesn't skimp on features! With PrivateVPN, you'll be able to browse multiple Netflix libraries and connect to servers in more than 60 global locations. And it has a server in the UK that works to stream Power! Unlimited bandwidth makes binging all the seasons of Power a breeze, even in HD, so you won't waste time watching that buffering circle spin. The PrivateVPN app is beginner-friendly and quick to install, and supported by all platforms. It also has an excellent customer service team to help you if you're in need. Definitely worth taking advantage of the 30-day money-back guarantee to try PrivateVPN for streaming more Netflix.
Watching Power is easy-peasy with PrivateVPN. Install the VPN, log in to the app, and when prompted to join a server, select one of the locations listed below. You'll now be able to refresh Netflix and watch Power without restrictions!
Pricing:

From $1.89 - $7.12

Speeds:

Connect to:
About Power
Power is a TV show that ran from 2014 to 2020, with six seasons in total. The show centers around a New York club owner with a stunning wife, a gorgeous Manhattan penthouse, truckloads of money, and a successful business running a popular nightclub that caters to the rich, the powerful, and the famous. While it seems that  James "Ghost" St. Patrick has it all, the reality is much more sordid. He is actually living a double life as one of the city's biggest drug dealers, selling his wares to the powerful elite and locking himself into a life that he is no longer attracted to. The show is an action-packed drama that does receive some criticism for the constant sex scenes. That said, it has been extremely popular in the US gaining an almost cult-like following. 
FAQs
Genres:
Creators:
Actors: