Please Note!
This title is no longer available on Netflix.
The Gift
What is StreamCatcher?
Certain shows and films are only available on Netflix in certain countries. But you can still watch them with specific VPN services connected to that country.
We've built a tool that can tell you which VPN you need and where to connect…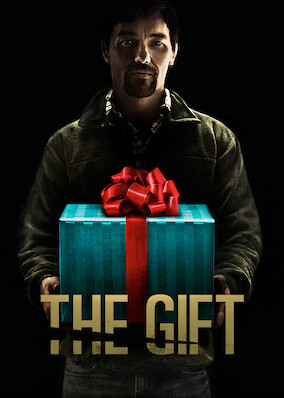 movie
About the Show:
Newly relocated to California, a man bumps into a former classmate who seems friendly at first, but is soon revealed to be nursing a murderous grudge.
Looking for similar titles to The Gift? Click here.
IMDB Score

7 / 10

Netflix Score

3.5 / 5

Released

2015

Runtime

108 min

Rated

Parental guidance suggested. Some scenes may not be suitable for children.

Directed by

Joel Edgerton
How to unblock it:
Here are the servers you can connect to on a VPN to watch it. If you want to watch it in a specific audio, or subtitles, select those from the dropdown and we'll highlight the server you need to connect to in yellow.
Refine your search:
Joel Edgerton's directorial debut, The Gift, arrived in theatres in 2015; a psychological thriller starring Jason Bateman and Rebecca Hall as a young married couple who leave Chicago for LA.
Having recently gotten a new job, Simon and Robyn decided to head out to the Los Angeles suburbs. There, they reconnect with an old classmate of Simon's – Gordo. The couple initially thinks very little of the encounter, but as Gordo begins to impose more and more in their new life, they begin to wonder whether his gifts are as innocent as they seem.
The Gift is, unfortunately, only available to a very small percentage of Netflix customers. Horror fans in Europe and Asia will likely miss out! However, a VPN is the perfect tool to bypass geo-restrictions.
Can I stream The Gift on Netflix?
If you live in the Netherlands, South Africa, or the United States, you'll find The Gift in your Netflix library. Fans elsewhere will have more trouble. In order to watch The Gift on Netflix from outside of these locations, we'd recommend a VPN! With a VPN, you can "spoof" your location and unblock content from around the globe – including The Gift and other thrillers.
How to watch The Gift on Netflix
Don't worry if you've never used a VPN before – they're user-friendly and only take a moment to set up. And, to make things even easier, we've outlined the steps below.
First, you'll need to sign up to your local Netflix service if you haven't already done so. Don't worry about your location right now, either – the VPN will handle this in a moment.
Decide on which VPN to subscribe to. There are tons of options, but if you want a VPN that's optimized for streaming, we have three top-notch recommendations below.
Once you've decided, visit the provider's home page and download the VPN software – making sure you've selected the version that's compatible with your device. Follow the on-screen instructions to get set up.
It's now time to pick a VPN server! This is where the "spoofing" magic happens. A server in the United States will give you the best results if you want to watch The Gift – so go ahead and select one.
Hit connect and click the link below to start streaming The Gift!
Why You Need a VPN to Watch The Gift
Netflix is considered the home of modern film and has a global customer base – so why can't you watch The Gift from anywhere in the world?
It comes down to the wants and whims of the copyright holders. They decide where content can be viewed and where it cannot and can force Netflix's hand when it comes to what's accessible in regional libraries. This is usually done to protect licensing laws in other countries – and why these libraries vary so much from one place to the next.
About The Gift
Jason Bateman and Rebecca Hall star as a married couple who begin to suspect that an old acquaintance is interfering in their once-peaceful life.
Simon and Robyn relocate to LA from Chicago and there bump into "Gordo" – a classmate of Simon's from years and years ago. Seemingly innocuous at first, Gordo begins to show up at the couple's house, unannounced, and always with gifts. Gordo plies Simon and Robyn with offerings of wine and expensive fish, but Simon is less than thrilled, and grows more and more uneasy.
After being invited to Gordo's oddly opulent home, Simon takes the opportunity to warn him away from Robyn and their life. However, Robyn is later convinced that she isn't home alone when Simon leaves for work.
FAQs
Genres:
Creators:
Actors: