Please Note!
This title is no longer available on Netflix.
Moonlight
What is StreamCatcher?
Certain shows and films are only available on Netflix in certain countries. But you can still watch them with specific VPN services connected to that country.
We've built a tool that can tell you which VPN you need and where to connect…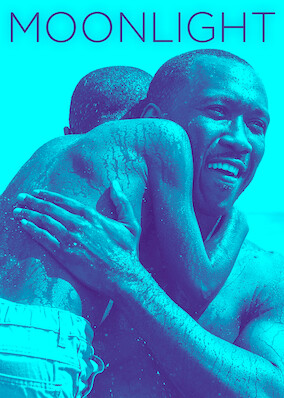 movie
About the Show:
In a crime-infested Miami neighborhood, a gay African-American boy with a drug-addicted mother grows up with the help of a mentoring drug dealer.
Looking for similar titles to Moonlight? Click here.
IMDB Score

7.4 / 10

Released

2016

Runtime

111 min

Rated

Suitable for people 14 years of age or older. Those under 14 should view with an adult. No rental or purchase by those under 14. Parents cautioned. May contain violence, coarse language and/or sexually suggestive scenes.

Directed by

Barry Jenkins
How to unblock it:
Here are the servers you can connect to on a VPN to watch it. If you want to watch it in a specific audio, or subtitles, select those from the dropdown and we'll highlight the server you need to connect to in yellow.
Refine your search:
Moonlight shook the film firmament when it hit theatres in 2016. Featuring an all-black cast and direction from Barry Jenkins, it stars Trevante Rhodes in a coming-of-age story that details the early life, adolescence, and adulthood of a young man named Chiron.
Chiron learns to navigate a difficult relationship with his mother and absentee father, and finds a mentor, a friend, and some long-sought comfort in a drug-dealer. As he grows older, Chiron struggles with his own identity. Moonlight tackles the topics of homosexuality and abuse as experienced by a young black man, with stunning visuals and supporting cast.
As listed above, Moonlight is available in eleven countries across the globe – meaning that a huge portion of movie buffs will miss out on this blockbuster. A VPN makes it possible to bypass geo-restrictions and tune in without a hassle, however!
Can I stream Moonlight on Netflix?
Netflix currently offers Moonlight to viewers in eleven countries, including the United States, Mexico, Japan, and France. Customers in locations overseas (like the United Kingdom) won't find the title in their own libraries, unfortunately. But, with a VPN, you can "spoof" your location and access the film without leaving your sofa.
How to watch Moonlight on Netflix
Don't worry if you're unfamiliar with VPNs; it only takes a few minutes to get one up and running. We've put together a list of simple steps below, so follow along and you'll be streaming in no time!
If you haven't already got one, you'll need a Netflix account that's registered in your home country.
Next, it's time to pick a VPN provider. We've suggested three top-notch names below, and they're more than capable of handling HD streams and weekend binge-watching.
Download and install the VPN software from the provider's website. It only takes a moment to install – just follow along with the prompts as they pop up.
Now it's time to choose a VPN server. This will determine which Netflix library you'll have access to, and in this instance, we'd recommend a server in the United States.
Hit connect and click the link below to stream Moonlight!
Why You Need a VPN to Watch Moonlight
Considering the popularity of Moonlight and Netflix's status as an online movie mogul, it's odd that only a handful of countries have access to the film – isn't it?
Well, it's largely down to territorial licensing. Copyright holders can dictate the countries they'd like their content to be shown in, and Netflix must bid against other services to purchase these rights before it can distribute the show or film there. Additionally, if demand for a film is relatively low in a location, Netflix might think that it's not worth shelling out the cash to purchase the rights to broadcast it there. Unfortunately, this does mean that viewers around the world miss out on some great releases – without a VPN, anyway.
Why we recommend ExpressVPN
A well-known name in the privacy world, ExpressVPN leads the way when it comes to speed and security. Customers will be spoiled for choice with 3,000 servers in 94 locations – and they're ultra-fast, too. Express also opts for strong OpenVPN encryption to ensure secure online browsing, and its no-logs policy has been independently audited.
The whole family can enjoy a single Express subscription thanks to 5 simultaneous connections being allowed. And, Express can comfortably unblock BBC iPlayer, Disney+, Prime Video, hulu and many more of the most sought after streaming services. You'll be able to install Express on any device you own, as well as routers, and we'd recommend taking the service for a spin with its 30-day money-back guarantee. If you need help at any point, you can call on Express' live chat team, available 24/7.
Pricing:

From $6.67 - $12.95

Speeds:

Connect to:
Why we recommend NordVPN
NordVPN can unblock more than just Netflix – with your subscription, you'll also have unrestricted access to BBC iPlayer, Prime Video, and hulu. Nord's huge network of servers boast 59 locations and unlimited bandwidth, making the service ideal for streaming, gaming or other data-intensive tasks.
Windows, Mac, Linux, iOS, and Android users can use Nord on any device without a fuss, and up to 6 simultaneous connections are permitted at any one time. What's more, Nord employs military-grade OpenVPN encryption to keep you secure at home or when traveling, and has had its zero-logs claim audited for an additional layer of privacy. Try Nord for yourself with a 30-day money-back guarantee, and rest assured than an expert team is only a click away at any time of the day or week.
Pricing:

From $3.29 - $11.95

Speeds:

Connect to:
Why we recommend PrivateVPN
PrivateVPN offers a sturdy pool of 100 servers in 60 countries, and they're incredibly fast, especially when compared to other premium names in the VPN market. These tier 1 servers can comfortably cope with HD streaming, and with a PrivateVPN subscription you'll be able to access BBC iPlayer, hulu, and Disney+ along with a variety of Netflix libraries.
A zero-logs claim and OpenVPN encryption keeps users secure regardless of the device they're using, and PrivateVPN is compatible with most operating systems – and can even be installed on routers. 6 simultaneous connections allow you to share the security, and you can trial these features and more, thanks to a 30-day money-back guarantee. For any issues, PrivateVPN's excellent customer service team is available 24/7 via live chat.
Pricing:

From $2.49 - $12.00

Speeds:

Connect to:
About Moonlight
Directed by Barry Jenkins, Moonlight tells the three-part tale of a young man's coming of age in modern America. Known by his nickname "Little" in his youth, the story begins with bullying and life with an addict mother. Little finds companionship and a mentor in local drug dealer Juan, who reassures Little that his life is his own for the making – and that being gay is nothing to feel ashamed of.
Now "Chiron", the story pivots to focus on his relationships with his friend, Kevin, and his own developing sense of self. As a grown man, and now taking the name "Black", the adult Chiron is a drug dealer in his own right – but is no more familiar with himself after the passing of years. Chiron reconnects with his mother, with Kevin and with a deep-set uncertainty that hasn't shifted.
Moonlight is an intimate detailing of black identities – particularly relating to LGBT matters as experienced by men. The film accrued a number of awards, including the Golden Globe Award and Academy Award for Best Motion Picture.
FAQs
Our FAQ has more information on using a VPN alongside Netflix. Alternatively, you can use the search bar above to check out other in-depth articles, guides, and reviews.
Genres:
Creators:
Actors: