Please Note!
This title is no longer available on Netflix.
Atlanta
What is StreamCatcher?
Certain shows and films are only available on Netflix in certain countries. But you can still watch them with specific VPN services connected to that country.
We've built a tool that can tell you which VPN you need and where to connect…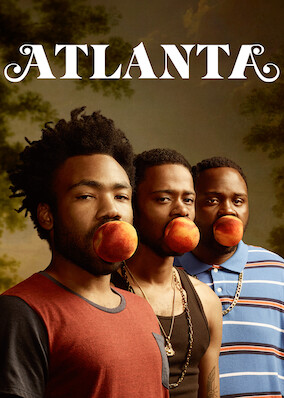 series
About the Show:
Ivy League dropout Earn and his rapper cousin Paper Boi hustle their way up the ladder of the Atlanta, Georgia, music scene one rung at a time.
Looking for similar titles to Atlanta? Click here.
IMDB Score

8.6 / 10

Released

2016

Runtime

30 min

Rated

Not recommended for minors under 18 years old.
How to unblock it:
Here are the servers you can connect to on a VPN to watch it. If you want to watch it in a specific audio, or subtitles, select those from the dropdown and we'll highlight the server you need to connect to in yellow.
Refine your search:
Seasons (Available in all countries):
S1 (10 episodes)
S2 (11 episodes)
Did you know that with a VPN, you can unblock Atlanta with your current Netflix subscription, even if it's not available in your region? Keep reading to unlock this show and thousands of others without changing your Netflix subscription.
How do I watch Atlanta on Netflix?
To watch Atlanta you only need two things – a Netflix subscription and a VPN. That's it! Remember, different VPNs are able to unlock different regional Netflix catalogs and the VPN services below have been picked because they unlock the specific catalogs need to stream Atlanta. All you need to do is follow the steps below to get your VPN up and running with Netflix:
If you haven't already got one, you'll need to register for a Netflix account – and don't worry about the location, yet, as the VPN handles this later.
Next, it's time to pick a VPN provider. We have listed VPNs below that are able to unblock Atlanta and other shows not available in your region.
Download the VPN software from the provider's site. This is usually very quick, and you'll just need to follow along with the on-screen instructions.
Now it's time to connect to a server. We have listed the supported countries below each provider. Connect to a server in that country.
Then all you need to do is open Netflix and find Atlanta or click the button below!
How to watch Atlanta with ExpressVPN
ExpressVPN is a reputable provider that is known to be the best service for accessing international Netflix catalogs. It has servers in 94 countries and is known to unblock 24 regional Netflix libraries. The service is lightning fast for streaming, has excellent apps for all platforms, and 24/7 live chat to help you when you need it. It's a great all-rounder with a 30-day money-back guarantee.
After you've installed ExpressVPN, simply choose one of the countries below to start streaming Atlanta.
Pricing:

From $6.67 - $12.95

Speeds:

Connect to:

South Korea
Japan
Brazil
Colombia
Argentina
How to watch Atlanta with NordVPN
An outstanding all-round provider, NordVPN has more than 5,400 speedy servers in 59 locations. Unlimited bandwidth means you won't need to worry about buffering interrupting your marathons, and NordVPN can also prevent ISP throttling from affecting your stream speed and quality. What's more, the service uses OpenVPN and an audited zero-logs policy to ensure you stay safe when browsing day-to-day.
You'll be able to install NordVPN on any device, make use of its Chrome and Firefox extensions, and enjoy up to 6 simultaneous connections. Alongside Netflix, NordVPN can also unblock BBC iPlayer, Prime Video and hulu. A 30-day money-back guarantee means you can put NordVPN through its paces before committing to a full subscription, too.
After you've installed NordVPN, all you need to do it pick one of the countries below in the 'Connect to' section to start streaming Atlanta.
Pricing:

From $3.71 - $11.95

Speeds:

Connect to:
How to watch Atlanta with PrivateVPN
This Swedish VPN provider is the best option for anybody looking for a cheaper option. IT has servers in over 50 countries and it is known to provide access to a wide range of international Netflix catalogs. Its apps are easy to use on all platforms, and they provide high levels of privacy. PrivateVPN remains one of the people's favorites when it comes to unlocking regional Netflix libraries.
After you've installed PrivateVPN, pick one of the countries below in the 'Connect to' section to start streaming Atlanta.
Pricing:

From $2.49 - $9.99

Speeds:

Connect to:

South Korea
Japan
Brazil
Colombia
Argentina
Why You Need a VPN for Netflix
Netflix is bound by the contractual agreements it enters into with content producers and copyright holders. As a result, Netflix must enforce geo-restrictions to ensure that TV shows and movies are only available in the countries where they have been licensed.
For Netflix subscribers, this can be massively infuriating because video content they want to stream is available on Netflix elsewhere – but not in their own country. Luckily, a VPN is a cheap online tool that anyone can leverage to spoof their location.
By connecting to a VPN server in a different country, your device pretends to be there physically, and can instantly access all the videos that are usually only available there.
Genres:
Creators:
Actors: