Please Note!
This title is no longer available on Netflix.
Locked Up
What is StreamCatcher?
Certain shows and films are only available on Netflix in certain countries. But you can still watch them with specific VPN services connected to that country.
We've built a tool that can tell you which VPN you need and where to connect…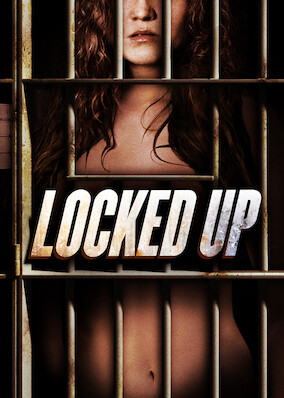 movie
About the Show:
After getting in a fight at her school in Southeast Asia, an American teen is sent to a correctional facility, where she faces hard labor and abuse.
Looking for similar titles to Locked Up? Click here.
IMDB Score

3.8 / 10

Released

2017

Runtime

86 min

Rated

Suitable for mature audiences only

Directed by

Jared Cohn
How to unblock it:
Here are the servers you can connect to on a VPN to watch it. If you want to watch it in a specific audio, or subtitles, select those from the dropdown and we'll highlight the server you need to connect to in yellow.
Refine your search:
Locked Up is a film by Jared Cohn about an American girl who moves to Asia and ends up in a correctional facility after protecting herself from an attack from a bully. While incarcerated, Mallory, played by Kelly McCart, faces constant abuse from guards, inmates, and gangs. The gritty movie comprises a cast of unknowns – but manages to grip its audience thanks to its crazy, fast-paced plot. The movie is ideal for anybody looking for a Drama that some people consider a future cult film. Suitable for mature audiences only. 
Can I stream Locked UP on Netflix?
Yes. Locked Up is currently available on Netflix, Japan, which means that you can easily stream the film by using a VPN. A VPN will allow you to spoof your location to Japan, causing your Netflix library to automatically update and include this action-packed drama. 
How to watch Locked Up on Netflix
If you subscribe to one of our recommended VPNs, you will be able to hop between Netflix catalogs with ease! The VPNs on this page were carefully selected because they have servers where you need them to stream content only currently showing in Japan. These VPNs have apps for both desktop and mobile devices, which means that you will easily be able to stream Locked Up no matter what kind of device you own.  Just follow the steps below to spoof your location to Japan and enjoy this excellent film!
First of all, you must have a Netflix subscription. So, if you haven't got one yet, subscribe!
Now you are ready to spoof your location to Japan. To do so, subscribe to one of the VPN providers recommended on this page. These VPNs are known to work with several international Netflix catalogs – including Japan to stream Locked Up. 
Head over to the provider's website to download and install the VPN onto your device.
Now, connect to a server in Japan because that is the only location currently showing Locked Up.
Finally, hit the button below to go head over to stream the film
Why You Need a VPN to Watch Locked Up
Netflix is limited in what it can show around the world due to the licensing agreements it enters into with copyright holders. As a result, each Netflix region has different titles, that are only available to view if you live there. As a Netflix subscriber, you are only supposed to see the library of content for your own country, which is why Netflix uses geo-restrictions to prevent you from accessing all the titles available elsewhere.
We understand that as a paying customer you would like to be able to watch everything! That is why we have made the StreamCatcher tool, which informs you about any content showing around the world n international Netflix catalogs. Using our tool, you can find out which country a film or TV show is available in. That way you can subscribe to a VPN, spoof your location abroad, and watch all that extra content. 
At the moment, Locked Up s only available on the Japanese library, so you will need to stick to a VPN that is proven to unblock the Japanese Netflix.
Fortunately, the VPNs below all have servers in Japan, so you can stream Locked Up on Netflix. Plus, thanks to the robust encryption provided by the VPN no one will know you watched it – not your internet service provider, hackers, or even the government! That's why a VPN is so cool – it gives you privacy and the ability to change your location to pretend to be elsewhere in absolute secret!
Why we recommend ExpressVPN
ExpressVPN is the best VPN for streaming more Netflix. It has lightning-fast servers in over 94 countries (including Japan) and has everything you need to unblock Locked Up on any of your devices. The service consistently unblocks 24 Netflix catalogs, including the UK, Japan, and USA – so you can stream any restricted movies or TV shows with ease!
Express has apps for all platforms and allows up to 5 simultaneous VPN connections, so you can stream Netflix both at home and on-the-go. If you want military-grade encryption, reliable and fast servers, and an enormous catalog of Netflix libraries, it is definitely worth taking advantage of its 30-day money-back guarantee and see just how useful ExpressVPN is for any Netflix subscriber.
Pricing:

From $6.67 - $12.95

Speeds:

Connect to:
Why we recommend NordVPN
NordVPN is a budget-friendly service that lets you unblock a choice of Netflix catalogs in 14 Netflix countries, including the UK, Japan, and USA. As a result, it is a superb tool for getting better value for money from your Netflix subscription. Aside from streaming, you can use Nord to unblock tons of international content. And it is a service that puts privacy first and has many advanced VPN features to let you bypass censorship and gain online freedom without being tracked. You can try Nord to stream Locked Up by taking advantage of its generous 30-day money-back guarantee.
Pricing:

From $3.71 - $11.95

Speeds:

Connect to:
Why we recommend PrivateVPN
PrivateVPN is by far the best cheap VPN for streaming. Thanks to its user-friendly apps, robust encryption, and dedicated streaming servers for Netflix, Disney+, Hulu, Prime Video, and more – you'll be able to get more streaming options than ever before. Alongside its outstanding functionality, PrivateVPN has a watertight no logs policy and apps for all platforms – so that you can get the privacy you need to do anything online.
Users can connect up to 6 devices at once, which makes it superb value for money and a great service for families. It's an all-around fantastic service that's perfect for users who don't want to spend a lot of money on a VPN. And it has servers in Japan to stream Locked Up! Try it for yourself using its 30-day money-back guarantee.
Pricing:

From $1.89 - $7.12

Speeds:

Connect to:
About Locked Up
Locked Up is a movie that contains a lot of nudity and highly mature topics. It centers around an American girl who winds up in prison after she attacks a bully in self-defense. While in prison, Mallory faces a hard time, with constant abuse, fighting, and hard labor. During the plot the protagonist faces violent problems with corrupt guards and various gangs within the prison. 
The movie is considered something of a cult classic by viewers seeking an edgy film that covers taboo topics, but it has been criticized by many for amounting to soft porn, having poor acting, and being gratuitous. If those reviews and criticisms don't put you off –and you want to see what all the fuss is about – this film is definitely worth tuning into using a VPN. An action-packed film that defies the conventions of your average movie. 
FAQs
Genres:
Creators:
Actors: