Please Note!
This title is no longer available on Netflix.
The Endless
What is StreamCatcher?
Certain shows and films are only available on Netflix in certain countries. But you can still watch them with specific VPN services connected to that country.
We've built a tool that can tell you which VPN you need and where to connect…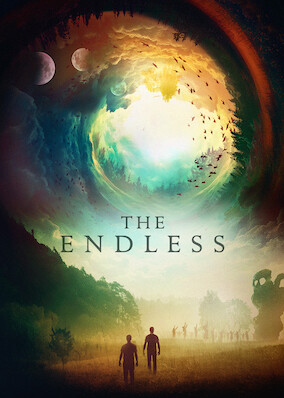 movie
About the Show:
As kids, they escaped a UFO death cult. Now, two adult brothers seek answers after an old videotape surfaces and brings them back to where they began.
Looking for similar titles to The Endless? Click here.
IMDB Score

6.5 / 10

Released

2017

Runtime

111 min

Rated

For mature audiences. May not be suitable for children 17 and under.

Directed by

Justin Benson
How to unblock it:
Here are the servers you can connect to on a VPN to watch it. If you want to watch it in a specific audio, or subtitles, select those from the dropdown and we'll highlight the server you need to connect to in yellow.
Refine your search:
A modern blend of science fiction and Lovecraftian horror, The Endless made its theatrical debut in 2017. The Endless stars Aaron Moorhead and Justin Benson, who also produced and directed the eerie entry.
Two brothers decide to revisit the cult they had been a part of in their youth – though the pair remember their time with the group very differently. To Aaron, the cult was nothing more than a commune, but Justin believes they were involved in something far more sinister. Upon arriving, Aaron and Justin begin to notice odd events in the surrounding woods… and suspect that an unknown entity is watching them.
Whilst Netflix customers can check out The Endless if they live in any of the three countries specified above, viewers from overseas will find that the movie is missing from their regional libraries! Luckily, a VPN allows you to check out content from around the world – including The Endless.
Can I stream The Endless on Netflix?
The Endless is available to watch in Canada, the United States, and the United Kingdom. Film fans in these countries can tune in without any trouble – but what about everyone else? Here's where a VPN comes in handy. A VPN allows you to "spoof" your location, granting you access to films and TV shows from around the world in just a few clicks.
How to watch The Endless on Netflix
Setting up a VPN is quick and easy – even if you've never used one before. All you need to do is follow along with our instructions, listed below, and you'll be ready to stream in no time.
First and foremost, register for a Netflix account in your native country if you haven't done so already – and don't worry, your VPN will handle the location-hopping.
You'll need to decide which VPN to use, next. Further down the page, you'll find our top three picks for streaming Netflix, and we'd recommend any of these providers for smooth streaming and access to servers around the world.
Once you've made up your mind, click through to the provider's website and download the VPN software. Installation usually only takes a few moments, so just follow along with the prompts as they pop up.
You'll be asked to select a VPN server. Your choice will determine which Netflix library you'll unlock, and in order to watch The Endless, we'd recommend connecting to a server in the United States.
Hit connect and click the link below to stream The Endless!
Why You Need a VPN to Watch The Endless
It might seem bizarre that Netflix prevents a wide swathe of its audience from watching certain films and TV shows. After all, isn't the site supposed to be one of the best on-demand services out there?
Unfortunately, Netflix does not always get to decide where it can and cannot broadcast content. Copyright holders can dictate the territories it'd like its media to be viewable in, and this is usually done to protect licensing agreements that exist in other territories. Similarly, a lack of demand might prevent Netflix from shelling out for the rights to broadcast a particular show in a particular country – if nobody's going to watch it, it makes sense not to take a financial risk by offering it. Whilst this works pretty well for Netflix, it does mean that movie buffs miss out on some of the most interesting titles from around the world.
WARNING: IF YOU LIVE IN EUROPE YOU MAY STRUGGLE TO UNLOCK REGIONAL CONTENT FROM OTHER EUROPEAN COUNTRIES.
Recent changes in legislation mean that EU users will only be able to access non-EU libraries. This means that users in Europe should connect to servers outside of the EU where possible.
Why we recommend ExpressVPN
ExpressVPN effortlessly combines top-notch speeds with military-grade OpenVPN encryption, which will keep you secure whether you're streaming at home or when traveling. Choose from 3,000 servers in 94 countries, all with unlimited bandwidth, and rest assured that Express' no-logs policy ensures your personal information remains private.
In addition to Netflix, Express has no trouble unblocking BBC iPlayer, Disney+, and Prime Video, and you'll be able to install the VPN on most devices. Up to 5 simultaneous connections are allowed at any one time, too, meaning the whole family can check out content from around the web. We'd recommend making use of Express' 30-day money-back guarantee to check out its US severs, and for any questions, a customer care team is available 24/7.
Pricing:

From $6.67 - $12.95

Speeds:

Connect to:
Why we recommend NordVPN
NordVPN is a huge name in the VPN sphere – and with more than 5,400 servers across 59 locations (including the US, UK, and Canada), it's easy to see why! These servers all boast unlimited bandwidth and can keep up with data-intensive tasks like streaming, gaming, and downloading.
OpenVPN is Nord's encryption of choice, and is paired with an audited no-logs policy that provides round-the-clock security. Windows, Mac, Linux, Android, and iOS users will be able to use NordVPN, and there are also Chrome and Firefox browser extensions for those who'd like to check them out. Nord offers 6 simultaneous connections, and can unblock all the most in-demand streaming sites! So, take Nord for a spin with its 30-day money-back guarantee, and get in touch with an expert team at any time of the day or week if you run into trouble.
Pricing:

From $3.71 - $11.95

Speeds:

Connect to:
Why we recommend PrivateVPN
Based in Sweden, PrivateVPN is a smaller provider that packs a punch, offering 100 tier 1 servers in 60 key countries. You'll be able to connect to locations in the UK, US, and Canada, and enjoy unlimited bandwidth that makes streaming content from Netflix, BBC iPlayer, hulu, or Disney+ a breeze.
PrivateVPN is compatible with most devices, including routers, and employs strong OpenVPN encryption as well as a zero-logs policy. You'll be able to share your subscription across 6 devices simultaneously, and it's well worth taking advantage of a 30-day money-back guarantee to test PrivateVPN's features for yourself! What's more, PrivateVPN's excellent customer service team is available 24/7 to assist with any problems.
Pricing:

From $1.89 - $7.12

Speeds:

Connect to:
About The Endless
The 2017 sci-fi horror, The Endless, stars Callie Hernandez, Lew Temple, James Jordan, and Tate Ellington alongside directors and producers Justin Benson and Aaron Moorhead.
Aaron and Justin, brothers who were once involved in a cult-like group, Camp Arcadia, receive a video tape in the mail made by the Camp. Justin's concerns about what the tape might portent for the group's members, as well as Aaron's dissatisfaction with his life since leaving the camp, convinces the pair to return for a single day. However, they discover that nobody seems to have aged since they left 10 years ago. Aaron and Justin bear witness to a number of strange goings-on, and unwittingly draw the attention of an enigmatic entity.
The Endless made its debut at the Tribeca Film Festival in 2017, and can be seen as a sequel to Resolution, released in 2012, with both films sharing a setting.
FAQs
Below, we've tackled some of the most common questions about using a VPN with Netflix. For more information, use the search bar above to find all sorts of articles, in-depth guides, and reviews.
Genres:
Creators:
Actors: