Please Note!
This title is no longer available on Netflix.
Dr. Seuss' The Grinch
What is StreamCatcher?
Certain shows and films are only available on Netflix in certain countries. But you can still watch them with specific VPN services connected to that country.
We've built a tool that can tell you which VPN you need and where to connect…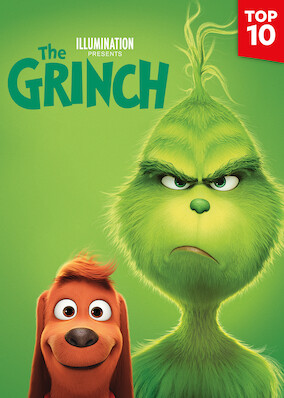 movie
About the Show:
A grump with a mean streak plots to bring Christmas to a halt in the cheerful town of Whoville. But a generous little girl could change his heart.
Looking for similar titles to Dr. Seuss' The Grinch? Click here.
IMDB Score

6.3 / 10

Released

2018

Runtime

85 min

Rated

brief rude humor

Directed by

Yarrow Cheney
How to unblock it:
Here are the servers you can connect to on a VPN to watch it. If you want to watch it in a specific audio, or subtitles, select those from the dropdown and we'll highlight the server you need to connect to in yellow.
Refine your search:
Dr. Seuss' The Grinch is the 2018 adaptation of this much-loved Christmas classic. It is brought to you by Illumination – the animated film studio that gave you Despicable Me, Minions, and The Secret Life of Pets. It is a fast-paced and hilarious adaptation that is sure to please any Dr. Seuss fan and is the perfect thing to unblock on Netflix throughout the holiday season. A must-watch for anybody with a penchant for Christmas films, who is tired of reruns of It's a Wonderful Life!
Can I stream The Grinch on Netflix?
Although the 2018 version of The Grinch is only currently available on a few international Netflix catalogs, you may be happy to find out that you can unblock it from anywhere with a VPN. To do so, simply connect to a VPN server in either the UK, the US, or Sweden. This will cause your Netflix catalog to update automatically, so you can stream this family-friendly Christmas movie. 
When you connect to a VPN server in a different country, your real IP address is concealed and you appear to be living in that place. As a result, Netflix is tricked into serving you a different Netflix catalog – and any extra titles it contains. This is how a VPN makes it so easy to stream more content with your regular Netflix subscription. 
How to unblock Dr. Seuss' The Grinch from anywhere
Once you have a VPN subscription, unblocking The Grinch becomes extremely easy. All the VPNs recommended in this guide have apps for all popular platforms. As a result, you can install and use the VPN on a desktop PC, a laptop, a MacBook, iPad, iPhone, or an Android tablet or smartphone. Follow the steps below to get your VPN set up.
Pay for a Netflix subscription in your home country.
Subscribe to one of our VPN recommendations– we've listed three outstanding providers below so that you can stream The Grinch Movie right away.
Download the VPN software and install it onto your Netflix-ready device.
Choose a VPN server in one of the countries showing Dr. Seuss' The Grinch (we recommend the UK, US, or Sweden).
As soon as your VPN connects, click the link below to stream The Grinch!
Why You Need a VPN to Watch Dr. Seuss' The Grinch
Netflix is only legally able to broadcast films and TV shows in the countries where it has a licensing agreement. Copyright holders license their content by region and at the moment Netflix has the rights to show The Grinch in Australia, Israel, Lithuania, Poland, Russia, Sweden, the United Kingdom, and the United States. If you live anywhere other than those locations, your Netflix catalog will completely lack this entertaining family movie. 
We understand it is frustrating to pay the same amount for a Netflix subscription, only to find out you are missing some content available elsewhere. Fortunately, so do the premium VPN providers recommended in this guide. That is why those VPNs work hard to keep providing access to a choice of international Netflix catalogs.
Please note that the vast majority of VPNs can no longer unblock foreign Netflix catalogs. This is because they have already been blocked by Netflix. The services on this page however have servers where you need them that work seamlessly with Netflix and for that reason will work to let you stream The Grinch (2018).
WARNING: IF YOU LIVE IN EUROPE YOU MAY STRUGGLE TO UNLOCK REGIONAL CONTENT FROM OTHER EUROPEAN COUNTRIES.
Changes in legislation mean that EU users may only be able to access non-EU libraries (US, Japan). This means that users in Europe should connect to servers outside of the EU wherever possible.
How to watch Dr. Seuss' The Grinch with ExpressVPN
ExpressVPN is a provider from the British Virgin Islands that is widely considered the best VPN in the world. It is a zero-logs service that is both good for gaining privacy and superb for unblocking geo-restricted content. It is by far the best VPN for streaming more Netflix because it provides instant access to 24 different Netflix catalogs – including a number of the locations showing Dr. Seuss' The Grinch. ExpressVPN has apps for all platforms that are super easy to use. This makes it perfect for beginners who want to stream exclusive Netflix content on an international catalog. ExpressVPN also lets you use the VPN on up to 5 devices at the same time; which means that you and the kids can unblock something different if you want to. A superb all-rounder that provides a 30-day money-back guarantee to let you try out the service. 
Pricing:

From $6.67 - $12.95

Speeds:

Connect to:

Canada
United Kingdom
India
Israel
How to watch Dr. Seuss' The Grinch with NordVPN
NordVPN is a reliable provider based in Panama. It is perfect for watching more Netflix content because it has servers that unblock 14 different Netflix catalogs – including both the UK and the USA – which are both currently showing Dr. Seuss' The Grinch. We consider NordVPN cheap considering what you get. It has a wide choice of advanced features, and it is great for streaming with StreamCatcher or for many other excellent services (Hulu, Prime Video, YouTube TV, Sling TV, HBO Now, to name a few). It also provides fantastic speeds for streaming in HD without buffering. Overall, we consider it an excellent all-rounder that will easily let you stream Dr. Seuss' The Grinch – or any other content you are interested in. Test it risk-free if you want to, using its 30-day money-back guarantee.
Pricing:

From $3.71 - $11.95

Speeds:

Connect to:

Canada
United Kingdom
India
How to watch Dr. Seuss' The Grinch with PrivateVPN
PrivateVPN is another fantastic option for unblocking more content on Netflix. It is a reliable service from Sweden that is often recommended by consumers (who praise it on Reddit, TrustPilot, and anywhere else they get the chance to). It is a low-cost service that provides a lot of value for money. It is secure, has apps for all platforms, and it provides access to a huge number of a wide choice of Netflix catalogs around the world. This makes it perfect for streaming Dr. Seuss' The Grinch or anything else that takes your fancy. We love how cheap this VPN is, and we can recommend it not only for unblocking content but also for gaining watertight privacy online! Plus, it lets subscribers use the VPN on up to 6 devices simultaneously – which makes it great for families who all need use of a VPN. A superb service that you can try out using its 30-day money-back guarantee.
Pricing:

From $1.89 - $7.12

Speeds:

Connect to:
About Dr. Seuss' The Grinch
Dr. Seuss' The Grinch is a remake of the children's book 'How the Grinch Stole Christmas!' written by Dr. Seuss in 1957. The classic children's story centers around a village called Whoville, where a fantastical race called the Whos must race to save Christmas against a miserly monster known as the Grinch. In this heart-warming story, The Grinch lives in a cave on Mount Crumpit, which is situated high above Whoville. The Grinch, who left Whoville long ago, lives with his dog Max and is hell-bent on destroying the Whos yearly Christmas celebrations. 
In the film, the often hilarious plot is brought to life thanks to the brilliant voice acting of Benedict Cumberbatch, Cameron Seely, and Rashida Jones. The adaptation gained critical acclaim for its bright and colorful portrayal of this Christmas tale – and its faithfulness to the style and tone of Dr. Seuss' original.
The animated film is perfect for bringing the warmth of the Christmas spirit into your heart – revealing that kindness, compassion, love, and generosity are ultimately what the holidays are all about. A laugh-out-loud film that is ideally suited to children 5+, but that is always a fantastic watch for the whole family in need of a good chuckle. 
FAQs
Genres:
Actors: