Please Note!
This title is no longer available on Netflix.
Bloodline
What is StreamCatcher?
Certain shows and films are only available on Netflix in certain countries. But you can still watch them with specific VPN services connected to that country.
We've built a tool that can tell you which VPN you need and where to connect…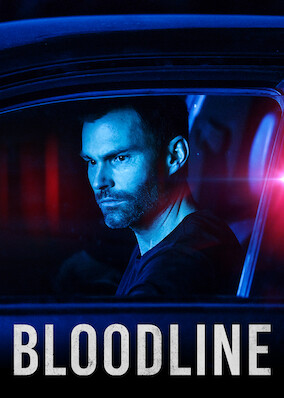 movie
About the Show:
When a caring counselor becomes a newly sleep-deprived father, he moonlights as a violent serial killer who targets his students' tormentors.
Looking for similar titles to Bloodline? Click here.
IMDB Score

6 / 10

Released

2018

Runtime

97 min

Rated

strong bloody violence and disturbing images, graphic nudity, and language

Directed by

Henry Jacobson
How to unblock it:
Here are the servers you can connect to on a VPN to watch it. If you want to watch it in a specific audio, or subtitles, select those from the dropdown and we'll highlight the server you need to connect to in yellow.
Refine your search:
Bloodline is Henry Jacobson's 2018 psychological horror, a film that made its debut at Fantastic Fest and stars Seann William Scott as Evan - a new father and social worker. The troubled youths he works with open up to him about abuse in the home, neglectful parents, and worse, and Evan takes it upon himself to serve some justice. Tracking down the perpetrators, Even questions them, makes them redress their sins, and then duly kills them.
If horror's your thing, you won't want to miss Bloodline - and with a VPN you can unblock and stream the movie even if it's not available in your region. Keep reading, and we'll explain how you can watch Bloodline, wherever you are in the world, as well as thousands of other Netflix titles. And you won't need to change your subscription!
Can I stream Bloodline on Netflix?
Netflix customers in Canada and the UK can currently stream Bloodline by logging into their account. Anyone living outside of these two locations simply won't find the title in their library - unless you have a VPN!
With a VPN, you'll be assigned a new IP address in the location of your choice, and this fools the sites you visit into thinking you're physically there, too. This is called "spoofing", and it's how you can bypass Netflix's geo-restrictions to check out content that'd otherwise be inaccessible.
To watch Bloodline, we'd recommend using one of the providers listed in this guide and connecting to a server in either Canada or the UK. European customers may have trouble accessing the UK Netflix library even with a VPN, however, as Netflix can still identify the country your account was registered in. European users will see their country's home screen, even if they're roaming, and there's currently no way to bypass this pesky restriction.
How to watch Bloodline on Netflix
You'll need two things in order to watch Bloodline from anywhere in the world - a Netflix subscription and a VPN. We've highlighted three top-notch providers below that are easy to install and use, even for beginners, so don't worry if you've never used a VPN before. So, to tune in to Bloodline, follow along with these simply instructions:
To watch Bloodline, simply follow along with the steps below:
Before doing anything else, be sure that you have a valid Netflix account - you can use an existing one or create a new one if you need to. Don't worry about the location the account will be registered in, though. The VPN takes care of this later!
Next, it's time to pick a VPN provider. There are hundreds out there that unblock different regional Netflix libraries. Unfortunately, they might not unblock the ones you need to watch Bloodline. But we've got you covered - each of the VPNs we recommend in this guide do, so we'd suggest sticking with them.
Download the VPN software from the provider website. This is usually quick and simple - as is installation, where you'll need to follow the on-screen instructions.
Here's the best part - connecting to a VPN server! Once you've logged into the VPN map you'll be prompted to pick a server, and you'll want to choose a location in either Canada or the UK to unblock Bloodline.
Hit connect, then open up Netflix and search for Bloodline! Or, you can click the button below - easy!
Why You Need a VPN to Watch Bloodline
When a film, show, or series is only available in a handful of locations, it can feel incredibly unfair - especially if it's something you've been wanting to watch for a while. And don't we all pay the same subscription fee? Well, Netflix is beholden to content producers and copyright holders who dictate where content can, and can't, be shown. As a result, Netflix relies on geo-restrictions to make sure those shows and movies aren't available outside of the region where they've been licensed.
Fortunately, there's a simple way to avoid frustration and bypass these restrictions - and that's a VPN! A VPN is a low-cost, easy-to-use tool, and anyone can use one to spoof their location and enjoy Netflix content from overseas.
When you connect to a VPN server in another country, you're effectively tricking the sites you visit into thinking you're physically located there, too. So, websites, like Netflix, grant you instant access to that country's content. This includes films and TV shows that are typically only available there!
How to watch Bloodline with ExpressVPN
With ExpressVPN, no content will be beyond your reach - its 3,000 servers in 94 countries (including Canada and the UK) can effortlessly bypass geo-restrictions, and keep up with HD streaming. ExpressVPN is known for its compatibility with Netflix, being able to access 24 regional libraries in a few clicks. What's more, ExpressVPN can unblock BBC iPlayer, Disney+, and Prime Video. ExpressVPN supports 5 simultaneous connections, if you're in a generous mood, and has sleek, easy-to-use apps for all devices. We'd definitely recommend taking the service for a trial run with a 30-day money-back guarantee and 24/7 customer service support!
Once you've installed ExpressVPN on your device, connect to a server in the UK or Canada, then search for Bloodline on Netflix!
Pricing:

From $6.67 - $12.95

Speeds:

Connect to:
How to watch Bloodline with NordVPN
Nord can unblock the world's most in-demand streaming services in a click or two; Netflix, BBC iPlayer, Prime Video and hulu to name a few. All of NordVPN's servers boast unlimited bandwidth for buffer-free streaming, and horror fans can easily connect to servers in the UK or Canada, as well as 57 other global locations. In addition to being compatible with any device, NordVPN also offers Chrome and Firefox browser extensions. Oh, and one subscription will bag you 6 simultaneous connections! If you run into trouble, NordVPN's team of experts is on hand 24/7, and you can trial the VPN's features yourself with a 30-day money-back guarantee.
Install NordVPN in a few clicks and connect to a UK or Canada-based server via the app. Once that's done, open Netflix and search for Bloodline, and you're ready to stream!
Pricing:

From $3.71 - $11.95

Speeds:

Connect to:
How to watch Bloodline with PrivateVPN
PrivateVPN makes its home in Sweden and is an ideal pick for folks on a budget. Despite being a smaller provider, it offers 100 servers in 60 key locations - including the UK and Canada - with speeds comparable to the VPN big dogs. PrivateVPN supports 6 simultaneous connections and has apps for all devices, and can unblock a broad selection of Netflix catalogues. As a bonus, the PrivateVPN apps look amazing and are simple to use - though you can get in touch with a stellar customer service team at any time of the day or week. So, put PrivateVPN to the test with a 30-day money-back guarantee, or check out its free trial!
Once PrivateVPN has finished installing, you'll be prompted to connect to a server - so pick one in Canada or the UK, connect, and search for Bloodline on Netflix.
Pricing:

From $1.89 - $7.12

Speeds:

Connect to:
About Bloodline
Bloodline arrived in cinemas in 2018; a psychological horror by Henry Jacobson guaranteed to put you on edge. Earlier in the same year, Bloodline premiered at Fantastic Fest - a celebration of all things alternative and strange, showcasing horror, fantasy, sci-fi and Asian cinema.
Bloodline follows Evan, played by Seann William Scott of American Pie fame, as he juggles a career as a social worker with the birth of his first child, a baby boy who struggles to sleep. Evan learns, during a session, that one of the teens in his care has an abusive father. After finding a police report about the man, Evan leaves his house in the dead of night and finds the father in question outside a bar in a heap. Evan takes the man home… then knocks him out. Then, Evan takes justice into his own hands - insisting the man explain his reasons for beating his child before killing him.
When another of his young charges confides to him that she has been abused by her uncle, Evan plans to repeat his bloody act of vengeance, but is called away to the hospital to see his son before he can adequately punish the man. Leaving the act party unfinished weighs heavily on Evan, who begins to spiral into even darker thoughts.
FAQs
Genres:
Creators:
Actors: