Please Note!
This title is no longer available on Netflix.
Open
What is StreamCatcher?
Certain shows and films are only available on Netflix in certain countries. But you can still watch them with specific VPN services connected to that country.
We've built a tool that can tell you which VPN you need and where to connect…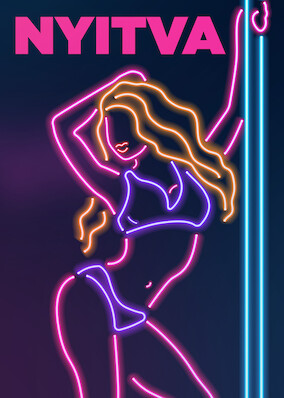 movie
About the Show:
A couple slogging through monogamy venture beyond their bedroom to rejuvenate their sexually deflated relationship.
Looking for similar titles to Open? Click here.
IMDB Score

0 / 10

Released

2018

Runtime

1h38m

Rated

Recommended for ages 16 and up

Directed by

Orsi Nagypal
How to unblock it:
Here are the servers you can connect to on a VPN to watch it. If you want to watch it in a specific audio, or subtitles, select those from the dropdown and we'll highlight the server you need to connect to in yellow.
Refine your search:
Can I stream Open on Netflix?
Yes! There are hundreds of episodes spanning 31 seasons of One Piece on Netflix at the moment, with the vast majority of the show being only available on the Japanese library, you're going to need a VPN if you want to catch up with the Straw Hat Crew's adventures in The Grand Line.
How to watch Open on Netflix
With the right VPN, hopping between Netflix catalogs is a piece of cake, and our recommended services all come with dedicated apps for your favorite devices. If you want to spoof your location and access your favorite Netflix content, follow the steps below!
This one's obvious: get a Netflix subscription.
Now for the serious bit: subscribe to a VPN provider with servers in the countries listed above that are proven to work with Netflix (especially Japan). We've highlighted some of the best services for streaming below with servers that will have you streaming One Piece in no time!
Head over to the provider's website to download and install the VPN onto your device.
Now you just need to log in and connect to a server in a country where Netflix is showing One Piece.
Finally, hit the button below to go straight to the Luffy's adventures!
Why You Need a VPN to Watch Open
Netflix is constantly changing the licensing agreements it has with copyright holders – buying and selling the rights to show certain shows in different regions, and conforming to local censorships. This means that Netflix catalogs and their content vary depending on where you live, and that, if you want to access different Netflix catalogs, you'll need to spoof your location. 
The majority of Open is only available on the Japanese library, so be sure to use a VPN that is proven to unblock the Japanese Netflix.
Fortunately, the VPNs below all have servers in Japan, so you can stream One Piece on Netflix, and thanks to robust security and encryption, no one will know you watched it – not your internet service provider, hackers, or even the government! You can stop prying eyes from seeing your internet usage by connecting to a VPN – making you safer online at home and on-the-go!
About Open
One Piece is an animated series based on the iconic comics written by Eiichiro Oda and serialized in the Weekly Shōnen Jump since 1997! It follows the story of anti-hero Monkey D. Luffy, a young pirate, with a body made of rubber, looking to seize the title of Pirate King by conquering The Grand Line – a treacherous sea filled with the dangerous monsters, and even more dangerous people.
The story follows Luffy as he builds his crew, sets sail, and continues to get himself into hilarious hijinks and scuffles with the Navy, building friendships, pushing himself and others to new limits, and uprooting the way of the world.
Spanning over 1000 episodes, it's an iconic anime series that's well-worth the time investment.
FAQs
"accordion" question="What if the VPN doesn't work?" answer="We carefully select our VPN recommendations with Netflix in mind and are certain that they'll work. Each provider has plenty of servers that can unblock international Netflix catalogs, and offer reliable and consistent services all-round. However, if your VPN isn't working as it should to unblock One Piece, get in touch with your VPN's customer support team to find out which server you should use. Your VPN may not unblock a certain Netflix location, or you may need to connect to a specific server for it to work. If a show is available in multiple countries (as with One Piece) check the above list of countries to see which is the most suitable option. Check out our Netflix troubleshooting guide for more tips if you are experiencing any trouble."
Genres:
Creators:
Actors: